Videos : Channel: Sharks
Great White Sea
Jump in the water with some great whites and come away with a whole new appreciation for their beauty, grace, and profound place in this world.
Blue Shark Feeding Frenzy
When whales die, they become a feast for countless animals in the ocean. In this case, we get to witness some blue sharks getting their fill.
How Do Angel Sharks Feed?
The videographer spent spent two years trying to get this footage, which speaks to how rare it is to witness this kind of behavior.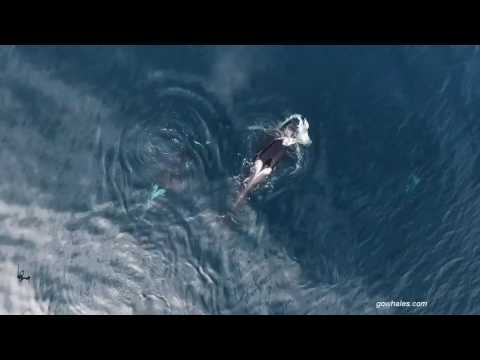 Orcas Kill a Sevengill Shark off California Coast
A drone accompanying a whale watching tour caught this video of orcas killing a sevengill shark off the coast of California. Orcas killing sharks isn't something we see on video very often.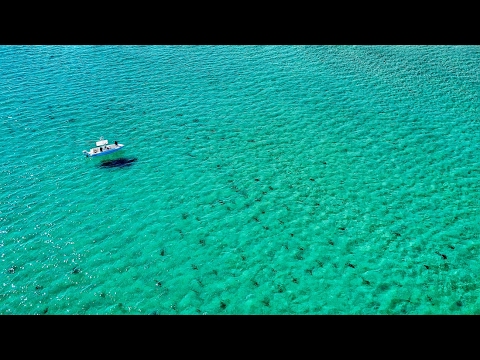 Florida Shark Migration
Every year thousands of sharks move down the US East coast in search of warmer waters to mate and give birth. A lucky (and skilled) drone pilot – Hydrophilik – got some incredible 4k footage of it.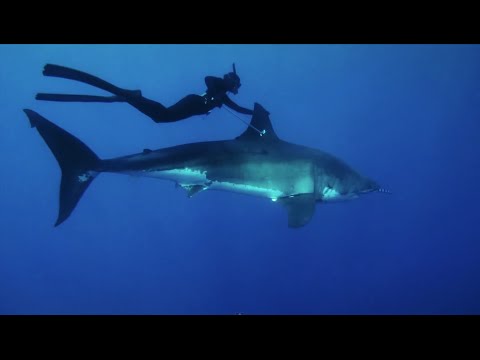 Great White Freedive
The line between predator and prey can sometimes get blurred. Especially if two predators seem to reach an understanding.
Snorkeler Checked Out by a Great White
A snorkeler gets more than he bargained for when a great white shows up to check him out. He ended up with some great footage, and an epic story to tell!
Borneo From Below: Episode 20 – Borneo Shark Special
In this special Episode 20 of Borneo From Below, Bertie gets up close and personal with the sharks of Borneo and takes a look at what's being done to save them.
New stuff
Dolphins are among everyone's favorite marine animals, living in all the world's oceans. Here are five of the most common dolphin species